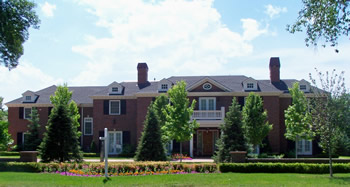 Cherry Creek, Washington Park and the Country Club areas are some of the most prestigious neighborhoods in Denver.
With 300 annual days of sunshine there is no place in America quite like the Mile High City. Denver's enviable quality of life makes the city one of the most desirable places to live and work in the United States. With panoramic views of the majestic rocky Mountain, and the nation's largest public park system, Denver's real estate consistently tops anyone's list of great places to live.
On the Denver luxury real estate front, you will be hard pressed to find better housing diversity. Whether seeking new construction or staying with the traditional classic homes in Cherry Creek, Washington Park, or older historic homes in Denver Country Club, Denver has it all. From lofts and condominiums to Victorian mansions and charming bungalows, the perfect Colorado luxury homes are available in Denver.
Denver is a bustling city of over 600,000 people supporting a fast growing metropolitan area of nearly 3 million people. The city embraces its cowboy and mining past, but also looks toward the future with a vibrant arts and performing arts scene, dozens of great outdoor festivals, and distinct neighborhoods each offering a unique experience. You'll find everything a cosmopolitan city has to offer, plus easy access to the beautiful Rocky Mountains, which are only 15 miles west of town.
Local Area Links
Entertainment Links
Shop Cherry Creek
Larimer Square
Denver Area Private Schools