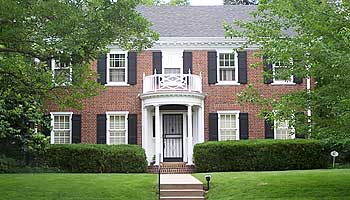 Cherry Creek, bordered by University Boulevard and Colorado Boulevard to the west and east respectively, and by 6th Avenue and Exposition Avenue to the north and south, is one of Denver's finest upscale neighborhoods. A vibrant, pedestrian-friendly community, Cherry Creek residents enjoy a trendy, urban lifestyle in a quiet and peaceful environment.
This area was once known as Harmon, after George Harmon, owner of the 320-acre farm that occupied the land for many years in Denver's early days. Cherry Creek later became a booming commercial district, and over time evolved into a hip residential community. Anchored by the high-end Cherry Creek Mall and outdoor shopping area Cherry Creek North, Cherry Creek real estate offers residents a dynamic blend of upscale shopping, dining, and entertainment. Cherry Creek's shopping district supports an eclectic mix of exclusive boutiques, bistros, coffee shops, spas and salons, and galleries alongside chic retailers like Coach and Louis Vuitton.
Cherry Creek homes are as diverse as the community's arts and culture scene. Along the tree-shaded avenues you'll see incredible homes in an impressive array of architectural styles, from French Country to Victorian to Contemporary. During the last decade, Cherry Creek real estate has undergone a revival, with many pre-World-War-II homes being replaced by luxury condominiums and townhomes as well as stunning single-family homes. The charming ambiance of the neighborhood is enhanced by its architectural diversity, with each home complementing its neighbor.
Local Business Links
jwmarriottdenver.com
elways.com
foxrc.com
Some Favorite Places
The Arts Festival
Cherry Creek Mall
Denver Country Cub
The Bike Path and Trail
Cherry Creek North Shopping
All the Eclectic Coffee Shops